Executive Leadership Team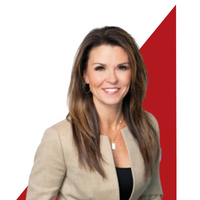 Jennifer Maxwell
CEO & Co-founder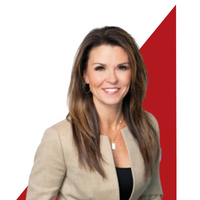 Jennifer Maxwell
CEO & Co-founder
As co-founder and CEO of MHA and strategic advisor to Medalogix, Jennifer not only works hand in hand with clients to help them achieve new heights of operational, technological, regulatory and financial efficiency, but also guides MHA's long-range goals, strategies, plans and policies. Before dedicating herself full-time to MHA, Jennifer held positions as CEO and executive director of the Minnesota Homecare Association and as an executive account manager at a top home health and hospice consulting firm. There, she designed and coordinated multiple client service engagements focused on staff augmentation, acquisition, due diligence, compliance reviews as well as billing/collections, and revenue cycle management.Jennifer has also worked with the aging population from a different lens, running adult community services programs at the Mesa County Department of Human Services. Jennifer holds a master's degree in counseling and a bachelor's degree in psychology and was an adjunct professor of psychology and sociology at Colorado Christian University.
Cory Olson
President & COO
Cory Olson
President & COO
Cory comes to MHA from Fairview Health Services where he served as the Service Line Manager of Neurosurgery. Cory gained his post-acute knowledge when he served as the Senior Manager of Systems Integration at Enclara Pharmacia. Before joining MHA, Cory also served as the VP of Administration at MSP Corp and VP of Population Health and Ambulatory Services at North Memorial Health. He is also a highly valued and well-respected Contracted Faculty of Practice at Concordia University – St. Paul, where he serves as the Healthcare Administration Program Chair.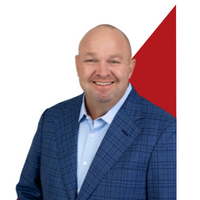 Tom Maxwell
Chairman & Co-founder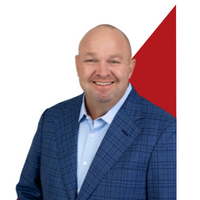 Tom Maxwell
Chairman & Co-founder
Tom brings nearly 30 years of healthcare experience to his position as co-founder and chairman of Maxwell Healthcare Associates (MHA). Along with his day-to-day duties at MHA, Tom also serves as a strategic advisor and board member for Mission Homecare and Hospice, HomefreeRX, and Netalytics. Tom was the co-founder of Muse Healthcare which was acquired by Medalogix and the Vistria Group; Tom still serves as non-Executive Chair of the Board.Previously, he served as chief strategy officer and chief operating officer at Homecare Homebase, home health's largest EMR. Tom was responsible for developing the organization's interoperability strategy, sales, and marketing teams, as well as the product strategy--all with the goal of helping thousands of home health and hospice users eliminate redundant processes and streamline their workflows, resulting in greater clinical and financial outcomes. Prior to his time at HCHB, Tom held leadership positions in customer service and implementations at GE Healthcare part of the Millbrook Corporation acquisition. Additionally, Tom began his healthcare career as a Navy Hospital Corpsman, serving with the Fleet Marine Force (FMF). Tom is a proud supporter of all veteran programs and continues to volunteer his time and resources to serve those that have protected this country for years. Tom and Jennifer Maxwell are also the founders of a family foundation called BKND2ALL.
Kevin Jones
Dir. of Field Operations
Kevin Jones
Dir. of Field Operations
Kevin has over 16 years in business development, sales, marketing, operations, management, and leadership experience within the hospice industry. Before joining Maxwell Healthcare Associates (MHA), he served as the Executive Director of Hospice Compassus of Memphis. Kevin received his Bachelor of Science in Psychology and an MBA from Belhaven University. He also serves on various charitable boards and committees, providing education and support to local communities on end-of-life care issues. His focus at MHA is on training, education, and providing tools necessary for staff professionals to provide exceptional patient care. He recently became certified as a CHAP consultant.
Alice Thore Shumate
Dir. of Consulting Services
Alice Thore Shumate
Dir. of Consulting Services
Alice has 30+ years of experience in the acute and post-acute spaces. She maintains 20+ years in Home Health and Hospice clinical operations, strategy, and leadership. Alice is also an expert in clinical informatics, SDLC and process improvement, and has a decade of experience as a system administrator and BA for HCHB clients.
Eddie Vetter
Dir. of Finance & RCM Consulting
Eddie Vetter
Dir. of Finance & RCM Consulting
Eddie is responsible for driving client relationships and supporting MHA's exceptional finance consultants as they provide insight into RCM operations and EMR setup, best practices, and actionable advice. Please reach out for a discussion on how we might help you adapt to evolving revenue and billing challenges, or to make sense of RCM processes that need an update. We can also perform a quick assessment to identify specific challenges and offer a path forward.
Kimberly Mulquin-Shumway
Dir. of Quality & Regulatory Compliance
Kimberly Mulquin-Shumway
Dir. of Quality & Regulatory Compliance
Kim brings 30+ years of professional healthcare experience, specializing in quality improvement, patient safety, risk management, and infection control. Her development of leadership programs, patient-centered care awareness compliance accountability, and reimbursement maximization strategies, has enabled organizations to achieve Joint Commission, NCQA, and AAAHC accreditations without deficiencies as well as State and Federal surveys including an Operational Site Visit with no citations. Kim is also a dedicated healthcare education specialist with 10+ years of experience as a Lead Nurse Planner, encompassing a wide variety of professional development programs including continuing medical and nursing education. We appreciate all of her hard work and dedication to the healthcare profession.